Member Stories 
Aeryon Labs
---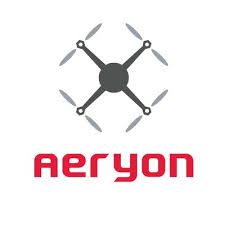 Aeryon has been a member of the AfEE consortium network since 2014.  Aeryon has been very active in the consortium community, winning the Consortium Support Award for 2017, reflecting the highest participation level in consortium activities.   Aeryon is also one of only 2 organizations to score more than 40 in the Learning Organization Diagnostic, a world class measure of Continuous Improvement performance.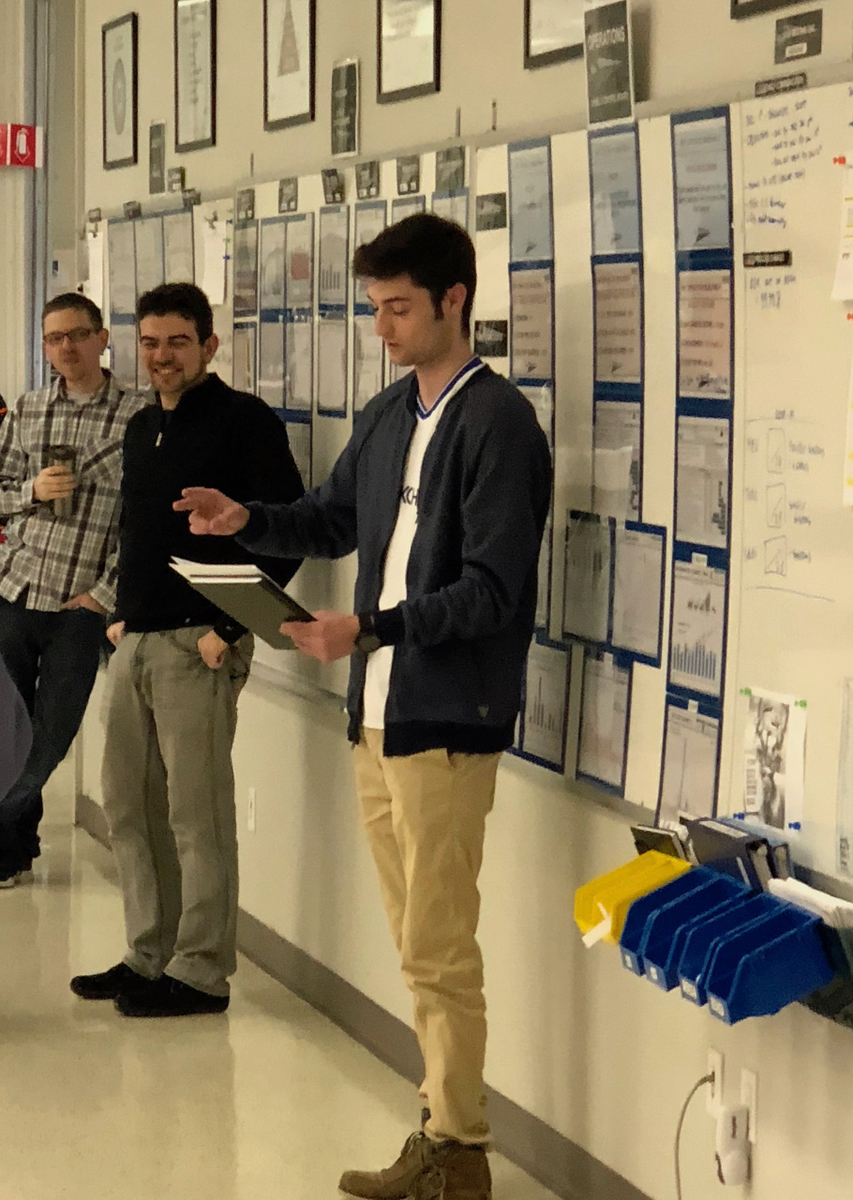 Aeryon Morning Meeting
What is in the Water at Aeryon?
Once in a while you discover an organization where employees are inspired to come to work every day and do their absolute best.    Aeryon Labs, a global organization headquartered  in Waterloo Ontario, is one of those rare organizations.
On my last OS Thinking Diagnostic at Aeryon, I interviewed 20 team members to get a sense of the current state of the operation including a read on the culture. I always start with a question that provides me with a barometer on the climate and culture of the organization. In this case the question was "what inspires you to do your absolute best work".
The answers I was getting were so positive, it almost seemed too good to be true.  (Experience has told me to be suspicious when something seems too good.)  I started to add additional questions and I could not find any evidence that what people said was not true. I went for a number of Gemba walks, talked to people and again, all evidence points towards the positive. I am convinced that people love to come to Aeryon everyday with an exceptional attitude and give a high level of effort to do their best work.
What makes Aeryon unique?
They hire the right people- To select future team members, they have a very effective hiring process that allows them to identify and hire new team members with the desired skills, attitude and effort levels.
They develop team members skills and thinking- Once you become a team member, you are provided with on-boarding skills development to provide the basis for the thinking that is required to be successful at Aeryon.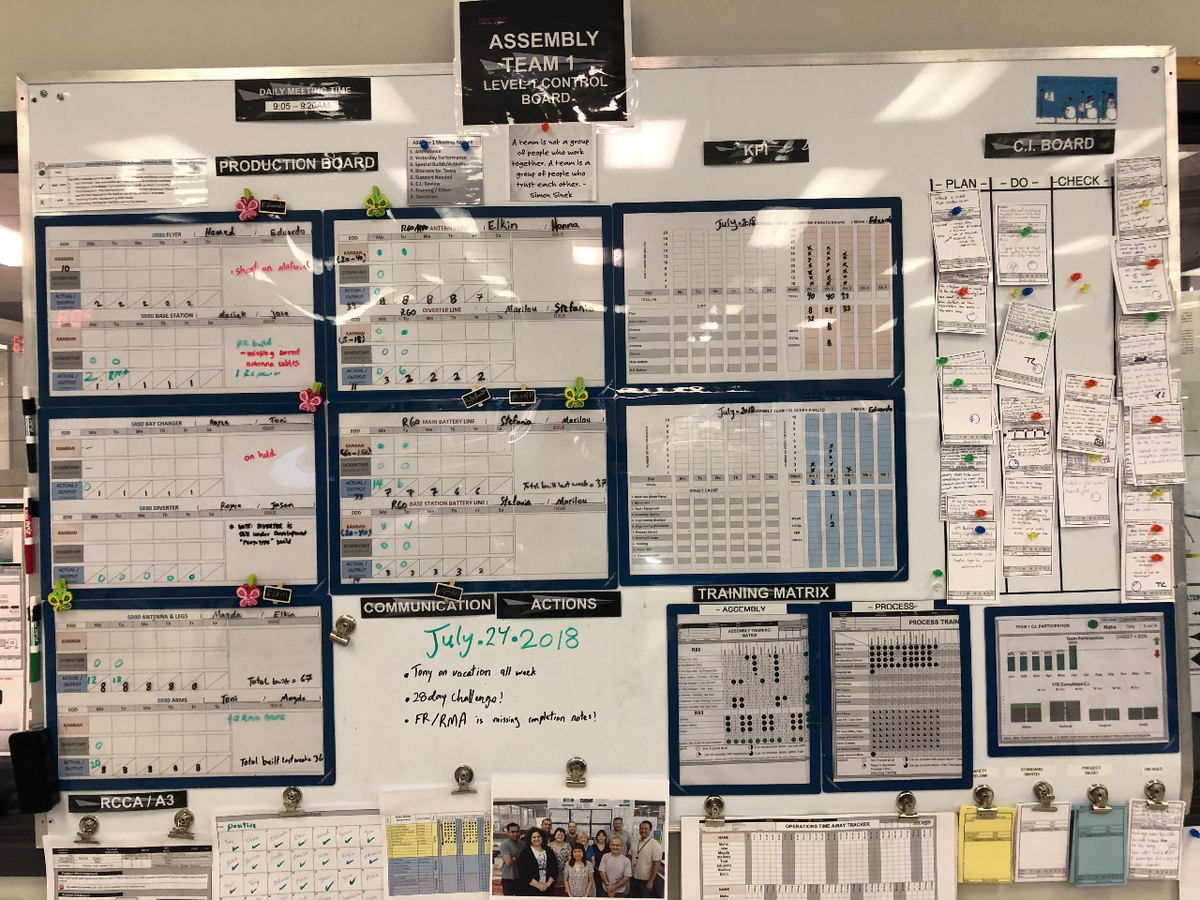 Aeryon's Management System
Team members get consistent direction and feedback- Team members are provided with direction through the strategy deployment and objective setting process. They are also provided with daily feedback on performance through their connection to a Visual Performance Control Board (part of Aeryon's Management System).  
Micromanagement is not allowed- Team members are provided with a frame of responsibility in which to work in. They are given the freedom and trust to build their part of the business within these frames. 
Team members are treated the same- All team members are treated with the same level of respect and fairness.  Whether they are in production or an engineer team, you get the same vacation, flex hours, perks and benefits.  
Team members are connected- Their daily team meeting cadence starts with the entire operations team and then their individual teams. Everyone understands the work for the day and what is important to focus on. 
No internal politics– As Drucker says The cost of office politics is very high (low performance and productivity). The operations team is virtually politic free.
What makes Aeryon so unique - Through strong hiring and placement, through providing high standards and direction within a set frame and providing them with freedom within defined frames of responsibility, through constant communication on performance standards, team members develop a strong sense of vision and that their contributions are important… and every day they continue to learn how to win and continue to improve.